Past Event: Honoring Maurice Cope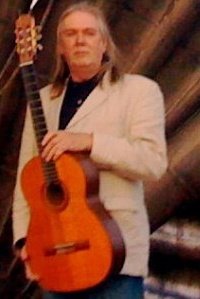 This Saturday we will dedicate our performances to the remembrance of Maurice Cope, a true renaissance man with a heart of gold and a keen sense of humor. Maurice taught guitar and lute at Cambridge, UK. He recorded several albums and toured the region extensively. He was an incredible talent and influence, a student of both Andrés Segovia and Emilio Pujol. He was a devoted husband, father, brother, uncle, friend and mentor to many here. Our hearts go out to his family. His music and memory will live on. -John Francis
Maurice Edward Cope, 66, of St Neots, Cambridge, UK,  passed away peacefully in his sleep during the early  morning hours, Monday, the 3rd of February 2014, at St Johns Hospice in Moggerhanger. Maurice was a great man and touched many peoples lives musically and spiritually. He will forever be immortalised through his works and in the hearts and lives of his family and the many friends he made across the globe.
Maurice was the first born of Laurence Edward Cope and Christina Jean Steele. He was raised and  attended local schools in the small market town of Cheadle in Staffordshire. At age 15, inspired by the emergence of rock and roll music, he learned to play the bass guitar and joined his first band. Before long he was in demand as a fine, naturally talented bass player and was gigging seven nights a week. He played local venues and formed long standing friendships with other local musicians who would become key players in the 70s music scene such as The Sutherland Brothers .
He soon turned professional as the new bass player with Alan Avon and the Toyshop.  They received international acclaim, regularly headlining shows. They were supported by bands such as Black Sabbath, Slade and Jethro Tull. They also regularly played big events such as "The Radio 1 Roadshow" and released the double A side single "These Are the Reasons / Night to Remember." During this time, Maurice played on stage with some of the future greats including Jimi Hendrix.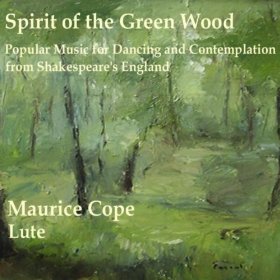 In the early 1970s, Maurice gave up professional gigging to study music at college and university. Starting with De Montfort University in Leicester and then at The Guildhall School of Music and Drama in London where he shone as an exemplary student of such legendary teachers as Hector Quine and Antonio Albenez, and took part in master classes with Andres Segovia and Emilio Pujol. During this time Maurice developed a passion for early music forms and began to study lute performance.
After his Time in London, Maurice moved to the South East of England where he established himself as a fine performer and teacher of the classical guitar and lute being based at the prestigious Kent School of Music in Canterbury. It was at this time that he met and married his wife to be and love of his life Ruth. Maurice undertook a second degree at The University of Kent but this time in theology after which he worked part time as a hospital chaplain.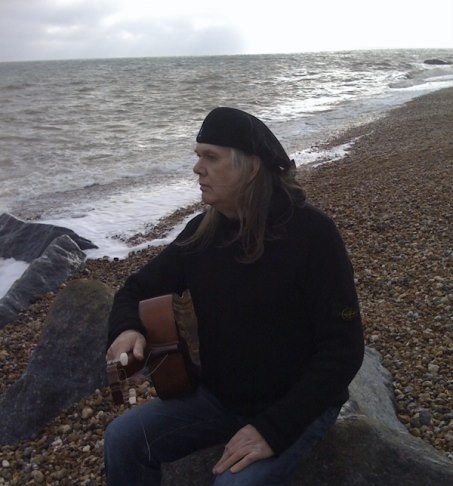 Having found each other's love and companionship, Maurice and Ruth decided to make a fresh start in life and moved to Cambridge where they raised their family, sons Matthew, Thomas, William and daughter Sophie. Ruth worked as a teacher and Maurice established himself as a performer and teacher of the classical guitar and lute. both in private practice, and at The University of Cambridge. Maurice instigated many other musical projects during the 1980s and 90s, too many to list, that led to performances at major festivals and numerous recordings.
Most recently, as his children have become adults, Maurice devoted himself to the study, performance and recording of early music for the guitar, lute and vihuela. He released numerous albums, all of which have sold in great numbers and enriched the lives of many. He also helped his wife Ruth run a highly successful antique art business.
Maurice was a kind, loving, generous and naturally inspirational person who has significantly influenced, for the good, the lives of many, many people through music, spirituality and friendship. He is survived by wife Ruth; children Matthew, Thomas and William; step-daughter Sophie; brothers Andrew and David; sisters-in-laws Kate and Rebecca; brother in-laws Roger and William; and nephews and nieces Hannah, Ben, Nathalie, Harry and Molly. He will be laid to rest in Barton Glebe burial ground, Cambridge following a service at St Neots Parish Church on February 13th. In his memory, please give a moment to listen to and share one of the many beautiful works that he performed and remember a great man who touched so many peoples lives.      -Matt and Andy Cope
Official Website
YouTube
iTunes
Amazon.Com Store
CD Baby Store