Irma Wassall: WGS Founder




(September 23, 1908 / January 26, 2012)



2006 GFA Champion Thomas Viloteau Performs For Irma
"What A Wonderful World"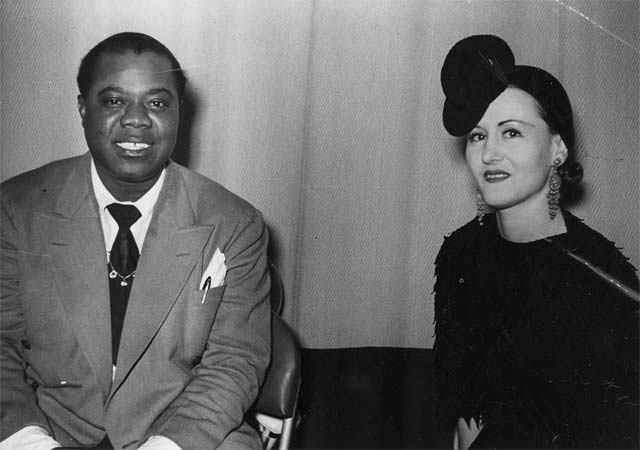 Louie Armstrong with Irma Wassall (Circa. Late 1930s)
Irma Wassall Day Proclamation 
Irma's 100th Birthday
September 23, 2008, Wichita TV Channel
WGS Director John Francis' City Council Speech
The Mayor and City Council of Wichita Proclaim Irma Wassall's 100th Birthday, on September 23, 2008 as Irma Wassall Day in the City of Wichita. This is Wichita Guitar Society Director John Francis' speech at the proclamation as it was carried live on Wichita TV Channel 7. Footage includes Wichita City Mayor Carl Brewer. Irma is seated in the wheelchair for this event. She usually just needs a cane. The entire city council sang Happy Birthday to Irma at the end of the Video. This footage is to be archived soon. We felt it was a special moment which needed preserving, a very fine moment for a fine lady, very sweet indeed!
Irma Wassall is also notable as poet laureate. She had published over a thousand poems in newspapers, periodicals and magazines prior to her first of seven books, "Loonshadow," published in 1949. Irma was influential in the Wichita Arts Community as a musician, dancer, a downbeat reporter. She was personal secretary to three of the city's mayors. She was a model, the first Kansas female horse jockey and much more. There is a street named after her in South Wichita.
---
Dimitri Illarionov was flown in fom Moscow, Russia
For The Special Birthday Concert.